RADCOM MEDICAL PHYSICS RESIDENCY PROGRAM - DIAGNOSTIC IMAGING & MEDICAL NUCLEAR PHYSICS
Radcom Associates was formed in April 1998 with two part-time medical physicists and has grown steadily to currently have twelve full-time medical physicists, three full-time residents, two medical physics assistants, and four administrative staff members. Four physicists are board-certified (ABR in diagnostic imaging and/or medical nuclear physics). All medical physicists are professionally licensed in the state of Texas. Our main office is located in Garland, Texas, and it will serve as the primary facility for the residency program.
We have a long history of hiring physicists as they exit graduate school. We provide experience, supervision, and training that allows each physicist to sit for the ABR board examinations. As requirements for the ABR exams have changed, Radcom Associates continues to evolve in an effort to provide an educational atmosphere to train and develop skilled medical physicists that may attain ABR board certification. We are pleased to report that our Residency Program was CAMPEP accredited as of March 9th, 2018. Currently, Radcom has three residents admitted to the program.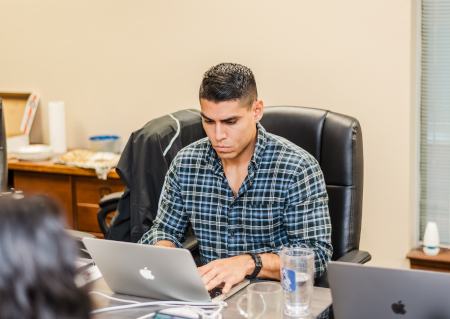 The Radcom Associates Medical Physics Residency program is a 3-year program in which the first two years will focus on Diagnostic Radiologic Physics and the third year on Medical Nuclear Physics. As a consulting firm, Radcom Associates serves a wide variety of clientele (hospitals, clinics, and imaging centers) with all imaging modalities available including Radiographic, Fluoroscopic, Ultrasound, CR, DR, Interventional Radiology/Angiography, CT, MRI, PET, SPECT, Hybrid SPECT/CT and PET/CT, and Mammographic units. Additionally, many clients with Nuclear Medicine departments rely on us for Radiation Safety Officer services and regulatory auditing so all aspects of the nuclear medicine curriculum may be fulfilled. The third year of the residency will integrate all aspects of Radiation Safety Officer responsibilities related to the medical use of Radioactive Material. Residents are expected to be "RSO Qualified" once completing the residency program.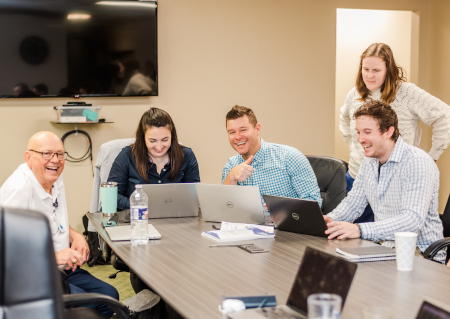 Radcom Associates has established admission requirements consistent with those outlined by CAMPEP. This includes completion of a Master's, PhD, or Doctorate in Medical Physics from a CAMPEP accredited graduate program, or completion of a Ph.D. degree in a related field with completion of a CAMPEP approved certificate program. Alternatively, applicants with PhD's in a related field may be considered if they have completed appropriate didactic coursework as outlined in AAPM Report No. 197S; however, such coursework will be reviewed on a case-by- case basis.Conditional admission may be offered to applicants that have not completed their graduate program, so long as a well-documented plan for meeting CAMPEP requirements is in place. Conditional admittance may affect the length of the residency program.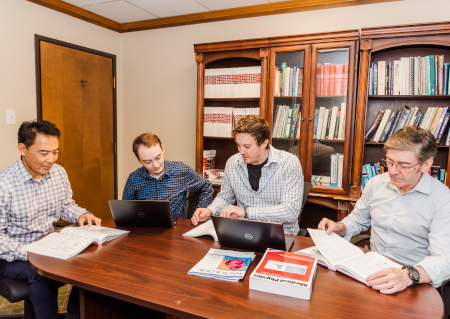 The Radcom Associates, LLC residency curriculum will follow the content outlined by AAPM Report No. 249. The structure of the program will involve assigned rotations of a specific duration during which the resident will work under the supervision of various rotation mentors who have expertise in that topic. During each rotation, residents will be required to complete a minimum number of evaluations for a particular imaging modality to show minimum competency. Additionally, the resident will be assigned required readings relevant to the rotation topic. As the resident displays competency at each task, the resident's primary mentor will directly supervise and evaluate the resident performing the task in a clinical setting (e.g. equipment performance evaluation). Oral and written examinations will also be completed following this clinical evaluation.
Radcom Associates, LLC intends to accept one new resident annually. For inquiries regarding salary and benefits, please email us. We partner with National Matching Services to make applying easy. We recommend applying for residency openings via NatMatch.com. If you are unable to apply via NatMatch.com, you may submit an application (download below) including your transcripts, curriculum vitae, statement of interest, and three letters of reference by mail to:
Radcom Associates, LLC
Attention: Residency Secretary/Education Administrator
2302 Guthrie Rd., Suite 210
Garland, TX 75043