Our goal is to provide superior medical physics services to our clients under all circumstances. Our business is built on a foundation of outstanding professionalism, deep understanding of nuclear and radiological physics, and a commitment to always communicate clearly and precisely with our clients. Since the beginning, we recognize the importance of partnering with our clients to develop and maintain mutually respectful business relationships.
Radcom Associates consists of a team of professionally licensed and board certified professionals and support staff. We hold professional licenses to practice in Texas and Florida, as well as certified expert status in New Mexico. With over 70 years of combined experience, our team can handle any modality within radiology and nuclear medicine.
Our Team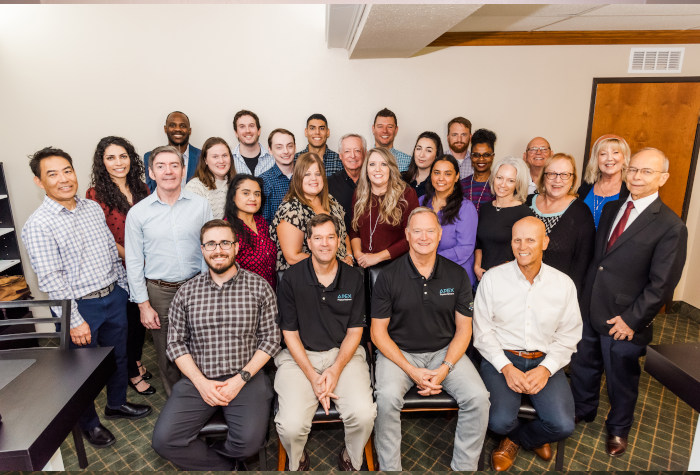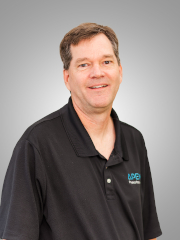 Lyle Wilson, MS, DABR
Head of Practice Group Operations, Apex Physics Partners
Lyle cofounded Radcom in 1999 with the intention of providing best-in-class medical physics consulting. Lyle is a diplomat with the American Board of Radiology and is certified in Diagnostic Radiologic Physics and Medical Nuclear Physics. He is licensed in Diagnostic Radiological Physics and Medical Nuclear Physics in Texas and Florida, and also is listed as a Qualified Expert in New Mexico. Lyle is a member of the American Association of Physicists in Medicine (AAPM), and the Society of Nuclear Medicine (SNM).
Prior to Radcom, Lyle was the Chief of Medical Physics at Baylor University Medical Center in Dallas, Texas where he supervised a team responsible for managing and auditing the Radiation Safety Program under a broad scope radioactive material license. Lyle continues to serve as RSO for several facilities. He has also served on various committees on Radiation Safety, PACS Implementation, Electronic Imaging QA/QC, and Technology Advisory Groups.
Lyle received his BA in Physics from Hendrix College and his MS from the Georgia Institute of Technology in Mechanical and Biomedical Engineering. He is currently an active member of the First Presbyterian Church in Mesquite and enjoys spending time with his wife and three kids.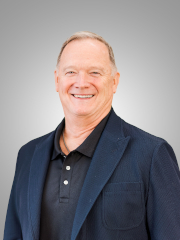 John Sadler, MS, DABR
President & Practice Leader, Radcom Associates, LLC
John became a full partner in 2008 after 9 years of active military duty, nearly 20 years in the industry, and 8 years of significant contributions to the growth of Radcom. John's current responsibilities include directing medical physics operations and staff development programs. His 15 years of experience at Radcom spans all modalities in diagnostic radiologic physics.
Before joining Radcom, John served as Health Physicist at Baylor University Medical Center in Dallas working with radioactive waste management and performing evaluations on radiation producing equipment. He also worked in the Radiation Safety Office of Texas A&M University managing the processing of their radioactive waste.
John served 9 years in the US Navy. As an E-6 Submarine Qualified, Machinist Mate, John performed duties as a senior supervisory mechanic aboard the Sturgeon-class submarine USS Pogy and performed various mechanical duties aboard the Los Angeles-class attack submarine USS Houston.
John is active within the industry where he is a member of the American Association of Physicists in Medicine and American College of Radiology (Diplomat – Certified Radiologic Physics). He is certified with the Texas Board of Licensure for Medical Physics for Diagnostic Medical Physics and John is currently actively serving as a facility RSO for medical x-ray use.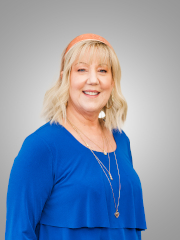 Valerie Foreman, MS, DABR
Valerie has been with Radcom since 1999 as the Mammography Specialist. She provides medical physics support to our clients to ensure compliance with State, Federal and ACR or state specific accreditation requirements. She has assisted new clinics in the acquisition of mammography equipment and is currently responsible for managing around 200 units covering all major mammography suppliers. Valerie prides herself on delivering the best customer service to her clients.
Valerie received her MS from the University of Texas, Southwestern Medical Center and is registered in Radiological Technology and Mammography with ARRT. She also is a Diplomat with the American Board of Radiology Diagnostic Radiological Physics.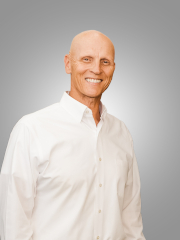 Paul (Duffy) Cutler, PhD, DABR
Duffy has worked in the Dallas area since 2000, initially working for US Oncology adding new imaging services to cancer centers around the country. Drawing on his background in clinical Radiology and PET research, he was recruited to Texas to undertake the implementation of PET and CT imaging services in cancer centers in 15 states across the 1200-physician network of Oncologists.
Prior to that, Duffy worked in academic research at Washington University in St. Louis. With a Ph.D. in Biomedical Physics from UCLA, Duffy joined the faculty at the Mallinckrodt Institute in 1992 as Assistant Professor of Radiology. His early research included some of the early software and hardware developments that enabled PET machines to scan the whole patient in a practical timeframe, which helped pave the way for the routine diagnosis and staging of Oncology patients using PET and PET/CT. As a tenured Associate professor at MIR/Wash U, Duffy taught residents and fellows, and was a key member of the Mallinckrodt Institute team that developed a number of novel PET tracers for both imaging and targeted radiotherapy.
Duffy is board certified by the American Board of Radiology in Diagnostic Radiologic Physics and Medical Nuclear Physics. He is a Licensed Medical Physicist in Texas and is also a Qualified Expert and Medical Physicist in Colorado.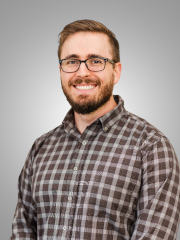 Michael Nimmo, MS
Mike joined Radcom in 2015 as a new Resident after receiving his B.S. and M.S. in Physics from the University of Texas at Dallas. His previous work was in the field of ultrafast optics and spectroscopy, with an emphasis in the utilization of semiconductor nano-crystals - also known as "Quantum Dots" - in solar energy and light emitting diode applications. Mike graduated with a M.S. in Medical Physics from the Georgia Institute of Technology in December 2016. Mike successfully passed the ABR Part 1 exam in Summer 2016 and the ABR Part 2 exam in Diagnostic Imaging in August 2018. Mike graduated the Radcom Associates residency program in September 2018 and stayed on a staff physicist and residency program faculty member. He is certified as a temporary medical physicist in the state of Texas.
Mike enjoys working with individual clients and increasing his expertise in the fields of Diagnostic Imaging and Nuclear Medicine. Mike particularly values building the relationships which are necessary to provide excellent physics expertise to our clients.
In his free time, Mike enjoys playing guitar, lifting weights, and being active within his church community.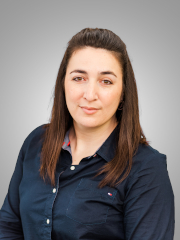 Gina Ribis, MS
Ms. Gina Ribis is originally from California. She attended the University of California, Riverside where she obtained her bachelor's degree in physics, with a concentration in biophysics. While completing her degree she worked in two research labs; a material science lab, as well as a biophysics lab.
After graduating from the UCR, she attended Georgia Institute of Technology where she obtained her master's degree in medical physics. While at Georgia Tech she completed a clinical rotation in the radiation oncology department of Memorial Health University Hospital in Savannah, GA. At the hospital, Gina performed research on a Fletcher Brachytherapy Applicator in order to establish a calibration curve using Optically Stimulated Luminescence Dosimeters as well as to test the accuracy of calculated to delivered dose to patients.
After graduation from Georgia Tech with her M.S. in medical physics, Ms. Ribis worked as a Health Physicist for the DoD at an Army installation. She was responsible for personnel dosimetry, x-ray surveys, and worked on several joint programs as a subject matter expert.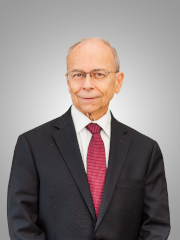 David Settles, PhD
Dr. Settles earned a CAMPEP accredited Doctor of Medical Physics (DMP) degree at the University of Texas Health Science Center at San Antonio (UTHSCSA) and an M.S. degree in Radiological Sciences, also from UTHSCSA. He is the first diagnostic DMP in the State of Texas. He has been trained in all modalities after completing two years of clinical residency and has extensive knowledge of MRI systems as well as MR Spectroscopy. Dr. Settles holds a temporary Texas license in Diagnostic Radiological Physics, and he holds a Certificate of Registration in New Mexico in Diagnostic Medical Physics.
Dr. Settles' American Board of Radiology (ABR) certification will be complete by May 2021 after the Part 3 oral exams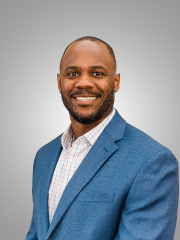 Courtney Mitchell, MS, DABR
Joining Radcom early in 2021, Courtney brings a wide breadth of medical physics knowledge to the team. With over five years' consulting experience in the Austin and San Antonio area, Courtney is a welcome addition to grow Radcom's footprint within the Texas Hill Country. Courtney attained ABR certification in diagnostic medical physics in 2016 after completing a residency program at West Physics. He completed both his MS in medical physics and BS in biomedical engineering at Georgia Tech.
In his free time, Courtney has always enjoyed playing and watching soccer, but with group activities limited, Courtney has been pleasantly surprised to find new interests in cooking, gardening, fishing and tennis.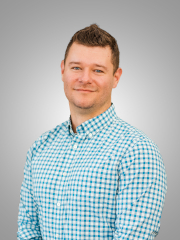 Christopher Abraham, PhD
Christopher is originally from Canada where he completed his PhD at Lakehead University. His research focus was in the field of MR guided Focused Ultrasound, specifically for the treatment of prostate cancer and the development of novel RF MRI coils. Christopher began his Diagnostic Medical Physics Residency at Vancouver Coastal Health in July 2019 where he refined his skills as a clinical physicist throughout Lower Mainland British Colombia. July 2021 Christopher became the program's first graduate of the CAMPEP residency program. Christopher successfully passed the ABR part 1 exam in spring of 2021 and is working toward becoming fully certified. Christopher joined Radcom summer of 2021 and primarily covers the Greater Houston Region.
In his free time, Christopher enjoys playing the piano and drums, being active in his church community, cooking, playing all kinds of sports, and spending time with his amazing wife and three kids.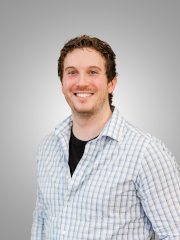 Steven Nowak, MS, Resident (2020 – 2023)
Steven completed his B.S. in Biology at Saint Norbert College in De Pere, WI, and later pursued his M.S. in Medical Physics at Purdue University in West Lafayette, IN. After graduating from Purdue University and successfully passing the ABR Part 1 exam, Steven worked as a graduate research assistant for the Department of Radiation Oncology at the University of Iowa Hospitals and Clinics (UIHC). His research contributed to the development of a radiation source model for the Elekta Unity MR-Linac, which utilized a Grid-Based Boltzmann Solver (GBBS) to perform fast and accurate dose calculations in the presence of a strong magnetic field.
When not busy, Steven enjoys tutoring and mentoring students, traveling, strength training, playing sports, and hiking.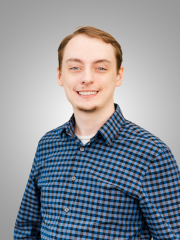 Shane Steele, MS, Resident (2021 – 2024)
Joining Radcom in 2020 as a Junior Medical Physicist, Shane is originally from Baltimore, Maryland. After completing his B.A. in Physics at McDaniel College in Westminster, Maryland, where he helped the physics department as an undergraduate research assistant, he traveled to San Diego, California. Here he pursued an M.S. in Medical Physics at San Diego State University. As part of the curriculum, he worked alongside certified medical physicists at the Naval Medical Center and Genesis Radiation Oncology, gaining experience in both diagnostic and therapeutic medical physics. For his thesis research, he investigated the dosimetric characteristics of Gafchromic EBT3 film and the Landauer nanoDot in the presence of proton fields in comparison to photon fields. This research aimed to determine if there is a linear energy transfer (LET) effect on the dosimeters when used in proton treatments.
In his free time, Shane enjoys watching films, riding his bike, and being outdoors.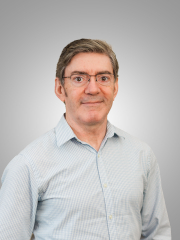 David Coll Segarra, PhD
David is originally from Spain, though he recently graduated from Idaho State University with a Ph.D. in Nuclear Science and Engineering. His research topic focused on the use of the oscillator technique for cross-section measurements in a subcritical system. He completed a CAMPEP accredited Certificate in Medical Physics through the Harvard Medical Physics Residency Program before joining the Radcom Residency Program.
Prior to that, he obtained his B.S. in Physics at Montana State University where he worked in a research lab doing experiments in photodynamic therapy for cancer cure. He received his M.S. in Physics with a concentration in medical physics at Wright State University, and his research focused on the dosimetric effects near implanted vascular access ports under external electron beam radiation. He also has some experience in the industrial medical physics and personnel dosimetry fields.
In his free time, David enjoys CrossFit, martial arts, and spending time outdoors with his cattle dog.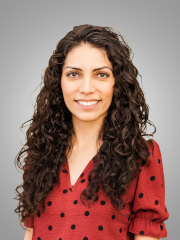 Jessica Salazar, DMP
Jessica grew up in El Paso, TX where she attended the University of Texas at El Paso earning a Bachelor of Science in Physics followed by a Master of Science in Physics. Afterwards, she relocated to Nashville, TN to pursue a Doctorate of Medical Physics at Vanderbilt University. At Vanderbilt she performed research on a non-invasive method of characterization of bowtie filters in CT systems using MATLAB. Jessica joined Radcom Associates in 2020 and became board certified in 2021. She primarily covers the West Texas region.
When not at work, Jessica can be found spending her time baking, sewing, or running.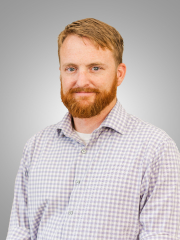 Eric McKenzie, MS
Eric, originally from Oklahoma, joined Radcom in 2022. Graduated a B.S. in Physics at LSU in Shreveport.  Worked as a Bioenvironmental Engineer for the Air Force and went on to graduate with a M.S. in Electrical Engineering at Oklahoma Christian University and subsequently a M.S. in Radiological Sciences at the University of Oklahoma Health Sciences Center.  Eric attended the University of Alabama at Birmingham for his CAMPEP accredited residency.
During his time in the military, he performed scatter surveys for museum aircraft, dental offices, and x-ray rooms.  He also performed sound surveys and calculated employees time weighted averages for hazardous noise areas. Prior to that his military experience included a vast array of aircraft maintenance.
Eric's research includes designing, constructing, and coding a photosensor based radiography edge detection system as well as CT reconstruction algorithm characterization in order to assimilate reconstruction algorithms between different CT manufacturers and models by plotting their noise power output curves.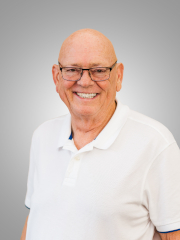 Charles Strain, RT, ARRT
Chuck has a wide range of experience in the Radiographic field where he started in 1995. Today, his emphasis is on Radiation Safety.
He has ample knowledge in this area because of his background, which includes managing the Radiation Dosimetry Program and training staff in Radiation Safety and Protection as a member of the medical physics group for Baylor University Medical Center for 15 years. Chuck was an instructor for the Baylor School of Radiography for 9 years and taught Radiation Safety, Image Production, and X-ray Physics. In addition, he conducted radiation area surveys, patient surveys, and radiation safety counseling to I-131 cancer therapy patients.
He received his Bachelor's Degree in Science from Texas A & M University. While he was trained as a Radiographer at the Baylor School of Radiography in 1997, he became ARRT registered.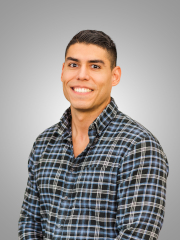 Jerry Garcia, CNMT, RT
Gerardo "Jerry" Garcia, originally from Laredo, TX, joined the company in 2017 as a Radiation Safety Specialist. He earned his Assosciate's Degree in Radiologic Technology in 2013 from Laredo Community College and a diploma in Nuclear Medicine Technology in 2016 from PITT Community College.
Jerry worked 3 years as a Nuclear Medicine Technologist at Cigarroa Heart & Vascular institute where he performed general nuclear medicine imaging with a concentration in cardiac imaging. In addition to patient imaging, his duties also included quality control of nuclear medicine instrumentation.
He is registered as a radiologic technologist with the ARRT and as a nuclear medicine technologist with the NMTCB.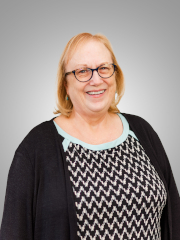 Lori Winders, RT, ARRT
Lori, Field Services Consultant, has years of experience in fluoroscopy, diagnostic radiology, CT, MRI, bone densitometry and education.
She has taught Radiation Safety classes, CEU presentations and was a clinical preceptor for the Baylor School of Radiography students while working for HealthTexas Provider Network.
She received her Radiologic Practitioner Assistant training at Weber State University in Ogden, UT with her clinical training at Baylor University Medical Center Dallas in 2009. She has been ARRT registered since 1993.
Kimberley Sweet-Greene
Kimberley joined Radcom Associates in 2018 as a database management specialist. She previously spent 23 years in the mortgage industry. Before joining Radcom, Kimberley spent 8 years in the healthcare industry as a Bloodless Medicine and Surgery Coordinator, Volunteer Coordinator, and Public Relations Coordinator simultaneously at a local hospital. She brings excellent customer satisfaction skills along with the interest and ability to develop new skills.
She loves volunteering and since 2003 dedicates at least 70 hours monthly engaging in volunteer work. Her favorite volunteer assignment is being a Chaplain to women at the Lew Sterrett Justice Center- County Jail.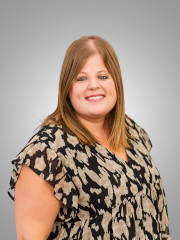 Lynsey Booth
Lynsey joined Radcom as the client services admin in 2021. She was previously home with her two kids, Audrey and Carson. Prior to that she worked at Beelieve Pediatric Therapy and Texas Sports Medicine in their billing department as well as completing other administrative tasks. Lynsey enjoys creating lists and getting things done in a timely manner. Lynsey's positivity and work ethic make her a great fit to the Radcom team. Lynsey brings great customer service skills and is always looking to learn new skills.
In her spare time, she enjoys spending time with her family. She also really enjoys a reading while drinking a cup of good coffee.